Red Arrow Club Gift Card & Membership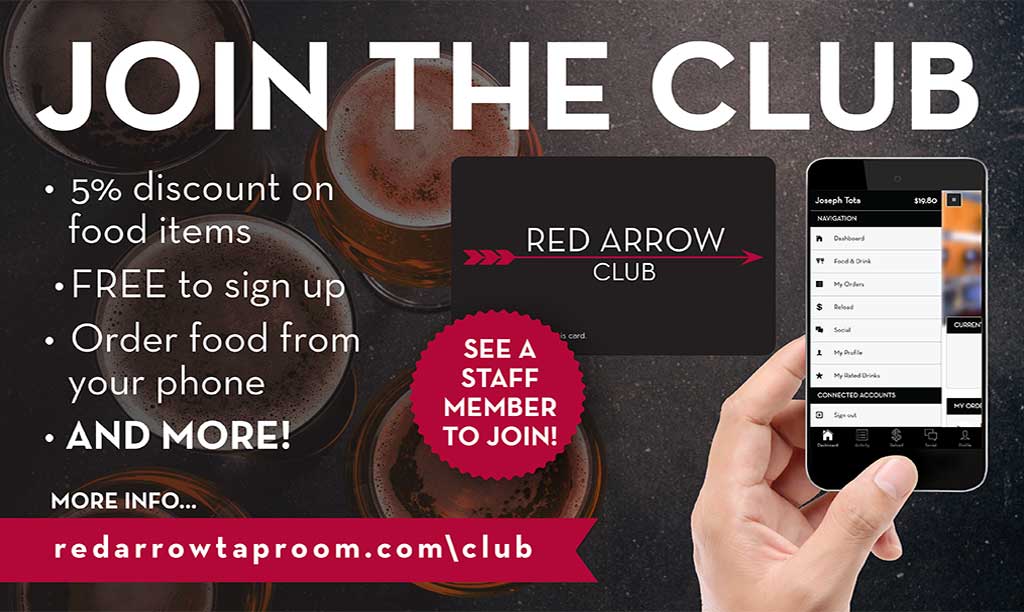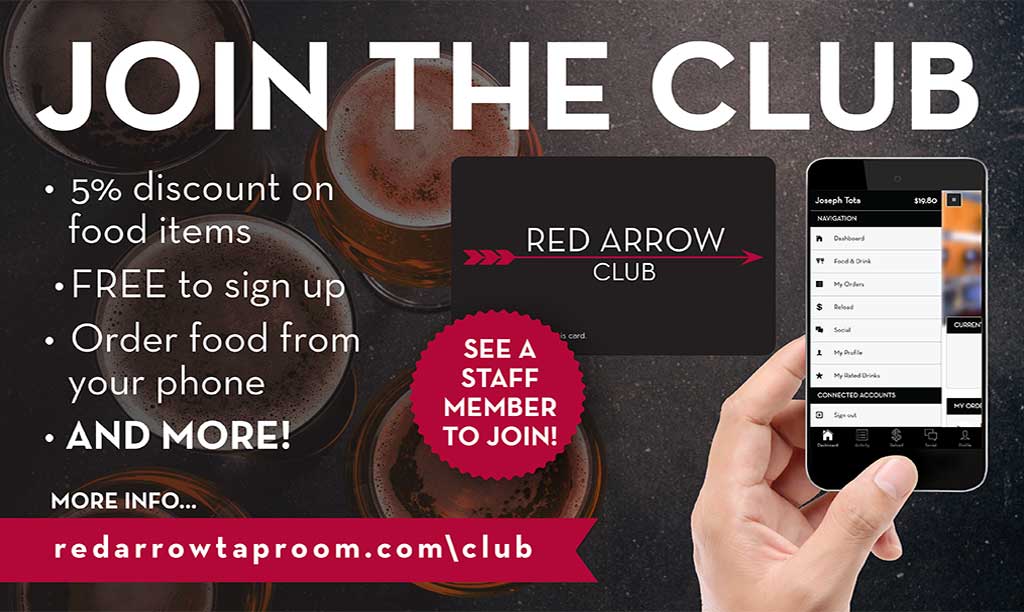 Red Arrow Club Gift Card & Membership
Join the Red Arrow Club and get exclusive perks!
THE PERFECT GIFT FOR A CRAFT BEER LOVER.
BY JOINING RED ARROW CLUB, YOU'RE MAKING A STATEMENT THAT YOU'RE SERIOUS ABOUT INSANELY GOOD CRAFT BEER.
Club members enjoy the following perks:
Lifetime membership
Exclusive Red Arrow Club "black" card
5% discount on food items
Manage account info on MemberTab, the Red Arrow App.
10% discount on all Red Arrow merchandise
Access to members-only events, including limited-edition tappings and Meet the Brewer parties
Discounts on public events
This Red Arrow Club card is good for food or drinks, including any of our 48 craft beer, wine, and cocktail options. Reload your Red Arrow Club card on our smartphone app, which tracks your visits and integrates with Untappd for sharing your brews. The card is re-loadable at the store or via the MemberTab smartphone app.
Shipping time is 3 - 5 days. Members can reload value upon their store visit or via smartphone app. Must be 21+ to consume alcohol beverages.